Good Morning! 'On laughter a day will keep the doctor away' -unknown-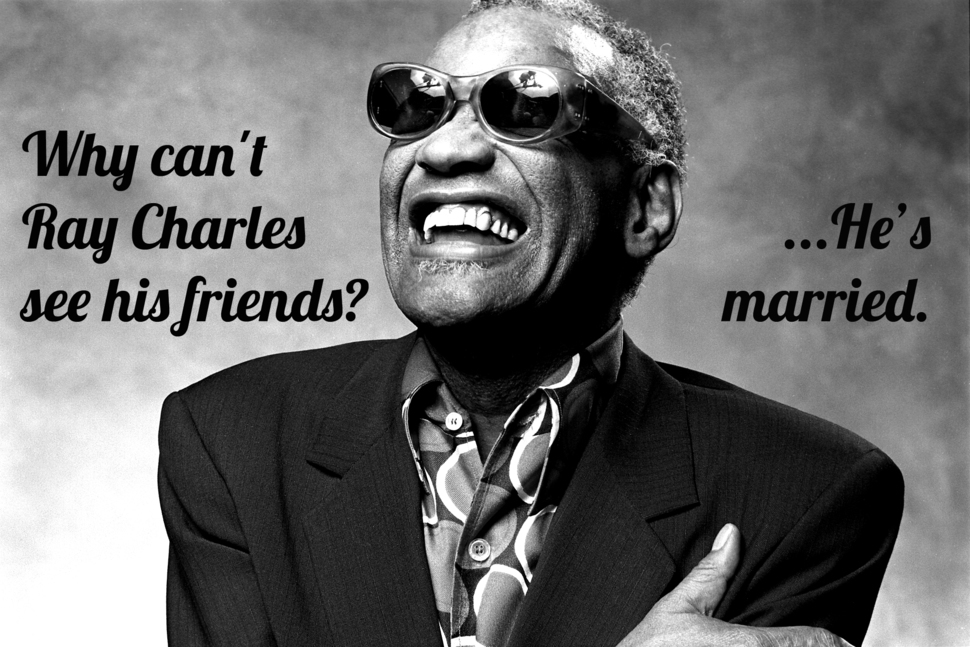 ---
I (also) follow others… It's impossible to make ad's for them all, so I have an today selection…
The Real Beginning of Our Life is Self Love
"The basic problem with all of us is the same, SELF DOUBT. We all have our own brand of self doubt, but we have it. When we have our degree of self doubt, we also have a lack of Self Love. The mind set is generally, looking for our love from someone else, feeling unworthy, as is and that until someone loves us and accepts us the way we are, the way we want to be accepted and loved, we can't love our selves, because we believe that  love comes from others, from outside of us." read more
The World's Most Lethal Border Crossing
"Europe is "experiencing a maritime refugee crisis of historic proportions," the United Nations warns. Thousands of refugees escaping conflict in Africa and the Middle East are trying to reach Europe via the Mediterranean Sea. More than 1,900 migrants have lost their lives in its waters so far this year, over twice the amount of people during the same period in 2014, according to the International Organization for Migration. Brad Wieners profiled the millionaire husband-and-wife team trying to save them with their own search-and-rescue operation in his April Bloomberg Business cover story "Dying at Europe's Doorstep." " read more
Timhendriksgitaar – San Francisco bay blues (cover)
Abeltje Quintijn says: "Can't help it, we must not be in a shock because of his… noise, or nose… I am shocked twice, for him I will not make anymore advertizement… " + "Advies: Doe toch eens normaal gewoon!, vind je het zelf grappig? Doe je het voor jouw zelf? jouw vriendin? jouw vriend? vraag ze dan of ze het leuk vinden. Recht in de ogen zullen ze zeggen dat ze het niet echt leuk vonden, je gitaar + zang erg slap vinden. Volgende keer beter."
---
NEWS
Indian gangs found trafficking women from earthquake-hit Nepal
Police uncover network offering women in devastated areas lucrative jobs before sending them into forced labor and sex work – often in the Gulf. Police in India say they have uncovered a human trafficking network that has sent hundreds of young women from earthquake-hit areas of Nepal to the Gulf, where they were forced into manual labor and sex work. In a series of arrests 10 days ago, police at Delhi's main airport detained two airline staff and two suspected traffickers. They also took 21 young women into their care, seven from the airport itself – where they were being led onto a flight to Dubai – and the rest from a hotel nearby. "They were from very poor classes and were promised jobs with handsome salaries in the Gulf. They came from districts hit hard by the earthquake in [April]. It is this disaster that is most responsible," said Mohammed Ishfaq Haider, deputy police commissioner at the Indira Gandhi airport. More than 8,800 people were killed in April's earthquake, which measured eight on the Richter scale and destroyed hundreds of thousands of homes, leaving millions homeless. Campaigners and United Nations officials raised concerns about human trafficking in the aftermath of the disaster. Some experts were disparaging, saying such fears were unfounded. The UN and local NGOs estimate 10,000 to 15,000 women and children a year are trafficked from Nepal. The majority end up in Indian brothels but some are taken overseas, to South Korea and as far as South Africa. The Gulf has long been a destination for women trafficked from south Asia. Haider, the policeman, said two of the men arrested last week had confessed to arranging for more than 250 women to travel from Nepal to Dubai and Saudi Arabia over the last three months. He said they had described how the women had been approached in villages in remote districts and offered lucrative jobs before being taken on buses to Delhi, flown to provincial Indian airports, from where they were booked onto international flights to the Gulf flying via the capital. At Delhi airport, airline employees had been paid off to help the women through immigration as international travelers. The traffickers planned to confiscate the women's passports on their arrival in Dubai, before handing them over to contacts in the United Arab Emirates. "We are now working on the racket and to find out more about this dirty game. This is our first case of trafficking of this scale in this way," Haider said. Nepal, one of the poorest countries in Asia, is the focal point of well organized smuggling networks dealing in everything from tiger skins to precious woods and narcotics. Campaigners in Kathmandu said most of these criminal networks were based in India, which made identification of traffickers difficult. The gangs have representatives and agents looking for suitable women across Nepal, but particularly in deprived rural areas such as Sindhupalchowk. In May authorities in India rescued more than 20 children from a human trafficking network targeting families who lost their livelihoods in the earthquake. In this most recent case, many of the women came from Sindhulpalchowk and the district of Ramechhap, which was also badly hit by the earthquake. Others had been recruited from Jhapa and Chitwan, which escaped unscathed in the tremor. The gangs work in different ways. Often local agents do not know the eventual destination of the women they approach, with some genuinely believing they will find well-paid work in Kathmandu or India. Others, however, are well aware of the real nature of their "jobs". The US state department has said the Nepalese government does not comply "with the minimum standards for the elimination of trafficking" but "is making significant efforts to do so".
---
Almost a quarter of a million Dutch children are under official supervision
In total, 233,000 youngsters in the Netherlands are receiving some form of psychological care or social worker supervision, the national statistics office CBS said on Friday. Since January 1, local councils have been responsible for all forms of youth care and this is the first time official figures showing how many children are involved have been published. Some 3.5 million people out of the Dutch population of 16.8 million are under the age of 18. Most – 85% – are receiving some form of psychiatric help or behavioural therapy. Some 12% are being looked after by child protection officials and 3% are on probation. The number of boys receiving help far outstrips the number of girls, particularly in the under-12 age group, the CBS said. Meanwhile, the Volkskrant says on Friday that some care providers have run through their budgets already, meaning children who need help in the second half of the year may have to join waiting lists to see the practitioner of their choice. This is because local councils have not bought-in enough care at the start of the year because of budget cuts, the paper says. The Dutch psychologists' institute NIP said it had received notification of shortages from all over the country. One psychotherapist told the paper she had had to reject 20 youngsters in one morning because the council had not allocated any more money to pay for treatment at her practice.
---
Jokes
I went to the doctors the other day and I said, 'Have you got anything for wind?' So he gave me a kite.

A group of chess enthusiasts checked into a hotel and were standing in the lobby discussing their recent tournament victories. After about an hour, the manager came out of the office and asked them to disperse. "But why?" they asked, as they moved off. "because," he said "I can't stand chess nuts boasting in an open foyer."
---
JUL 31 – Our incompetent government has introduced new criteria for foreign junkets of our clowns and civil servants. We all know that those in power and authority are the ones who break all the laws of the land. This new criteria natak looks good on paper like every other stuff our government comes out with but such nataks fail because our government can't enforce anything. They fail to take action against our black-marketers, transport mafia, fake VAT Bill byaparis and sellers of adulterated and substandard products. So, hoping that the government will take action against their own chors if they violate such directives is like expecting the Principal to spank the teacher who spanked you. If every chor is having fun then you might need a thulo chor to stop the party. Now, we need to organise a competition to figure out who has been on the most foreign junkets in the past year and ask the chor to head the 'Stop Foreign Junk' committee. Ours is the only land in the world where our hakim sahebs and clowns go on foreign junkets just to spend our taxpayers money. These buffoons think that they are entitled to such freebies because they are in power or top positions in the government. We pay our taxes so that our civil servants and clowns can be fed. We pay our taxes so that these buffoons can take care of their families. But our taxes are not enough. The funds meant for development projects and to build infrastructure are siphoned off by our freeloaders so that their families can live like kings while the common folks have to wait for Dashain to afford a few chicken wings. The common folks will have to plan ahead and save for months if they want to take our family to Chitwan or Pokhara. Our hakim sahebs and clowns will look around for conferences and what not and beg the bideshi dalals to invite them. Some get free tickets while some make sure that they get to spend our taxpayers' money so that their families can enjoy free shopping and tour. Maybe, it would be better if our government also provides free domestic and foreign trips to lucky citizens every month. Yes, give a family of four a week-long trip to Singapore or Bali once a month at the taxpayers' expense. We wouldn't mind it. After all, at least one taxpayer and his or her family get something back from the corrupt government. If our government strictly enforces the so-called new criteria then corrupt thulo mancheys will have to follow certain guidelines when it comes to giving and receiving gifts. I guess we should have only certain items classified as gifts that can be given by our corrupt chors such as a Dhaka Topi or Gunyo Cholo,  Khukhuri or Khukhuri Rum, Yarsagumba or a packet of Gundruk. When it comes to receiving the gifts from foreign dalals, our clowns and civil servants should only accept t-shirts and ties. They can wear the tie when attending ribbon cutting ceremonies back home or wear the 'I Love NY' t-shirt to bed. Our President, Prime Minister and so-called top officials can only take no more than 22 folks along for a foreign trip. Although the committee that came up with the criteria has suggested not allowing folks who have nothing to do with the trip to tag along, it would be difficult for our thulo mancheys not take their spouse, kids or cousins with them. After all, who doesn't want to take their near and dear ones to foreign lands when it is all paid for and you even get a daily stipend? Many of our civil servants and clowns themselves save a few hundred dollars on such trips except for Baburam. This man only needs two rotis, daal and some sabji for dinner. He doesn't have a large appetite nor does he need bideshi whiskey unlike most of our evil doers. But I don't know much about Hisila Didi. I think she needs to learn a thing or two from her hubby as well. Our ministers and hakim sahebs will not be allowed to go on foreign trips sponsored by INGOs. Yes, we are all tired of bideshis inviting our clowns and civil servants on conferences on how to bring peace or alleviate poverty or eradicate corruption from our land. All them conferences have not changed the mindset of those in power. If our bideshi donors really want to help our land then they must ask their immigration department to bar anyone holding a Diplomatic Passport from Nepal. Maybe, when they have nowhere to go, our clowns and civil servants will sit on their desks and do their job well. At the end of the day, no matter what criteria our incompetent government comes out with, our thulo mancheys will not follow them. Our sharks have no morals. They have no shame when it comes to enjoying the loot. Our Emperor was in Delhi recently and now our great 'Pajero' man Deuba is busy enjoying his guff session with desi leaders. I think we should just implement a total ban on our clowns from visiting Delhi. Save a few rupees by just visiting the desi Ambassdor in Lazimpat instead of taking a flight to Delhi. Our clowns and civil servants can learn a thing or two from the desis'. Their civil servants and clowns sing the same song regardless of their political affiliation when it comes to their 'Nepal' policy unlike ours who neither do their homework nor are on the same page when dealing with bideshis.

Guffadi is a grumpy old man who blogs at guffadi.blogspot.com. You may contact him at maguffadi@gmail.com

Posted on: 2015-08-01 08:51 (source)
---
2th Time Guffadi, cause it's so funny!